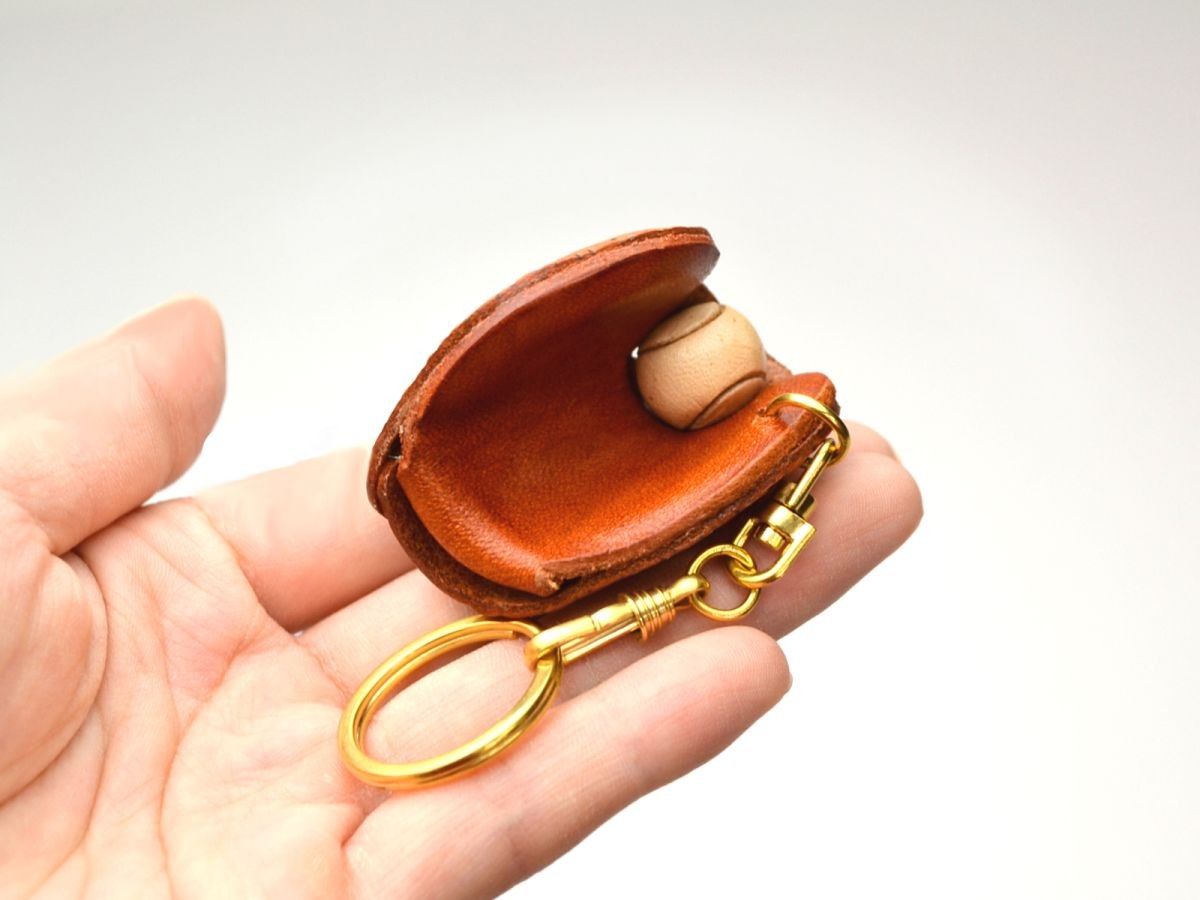 1 of our 16 Leather Sporting Goods Keychains
Although baseball hitters get more of the limelight when they hit home runs, the first baseman catchers are not given as much credit. Let's give credit to whom credit is due. (Since left-handed catchers are a rarity, let's give double credit to them.) Being a left-handed pitcher is no easy task in the predominantly right-handed major and minor leagues.
This is a tribute to the baseball glove for first-baseman lefties. Different from regular fielders' mitts (which we also sell), the larger size, extra padding, and larger pocket all combine to make a solid mitt.
This miniature replica of a first baseman's mitt glove is made of authentic cowhide leather. It feels so much like the real thing. We've even included a leather baseball that fits snuggly inside the pocket. It also looks so much like the real thing. All bindings and lacing marks are engraved with meticulous detail by hand and then outlined with hand-drawn non-toxic ink. The wrist strap and the webbing are so realistically rendered in layers that you might begin wonder if you could actually play catch with it.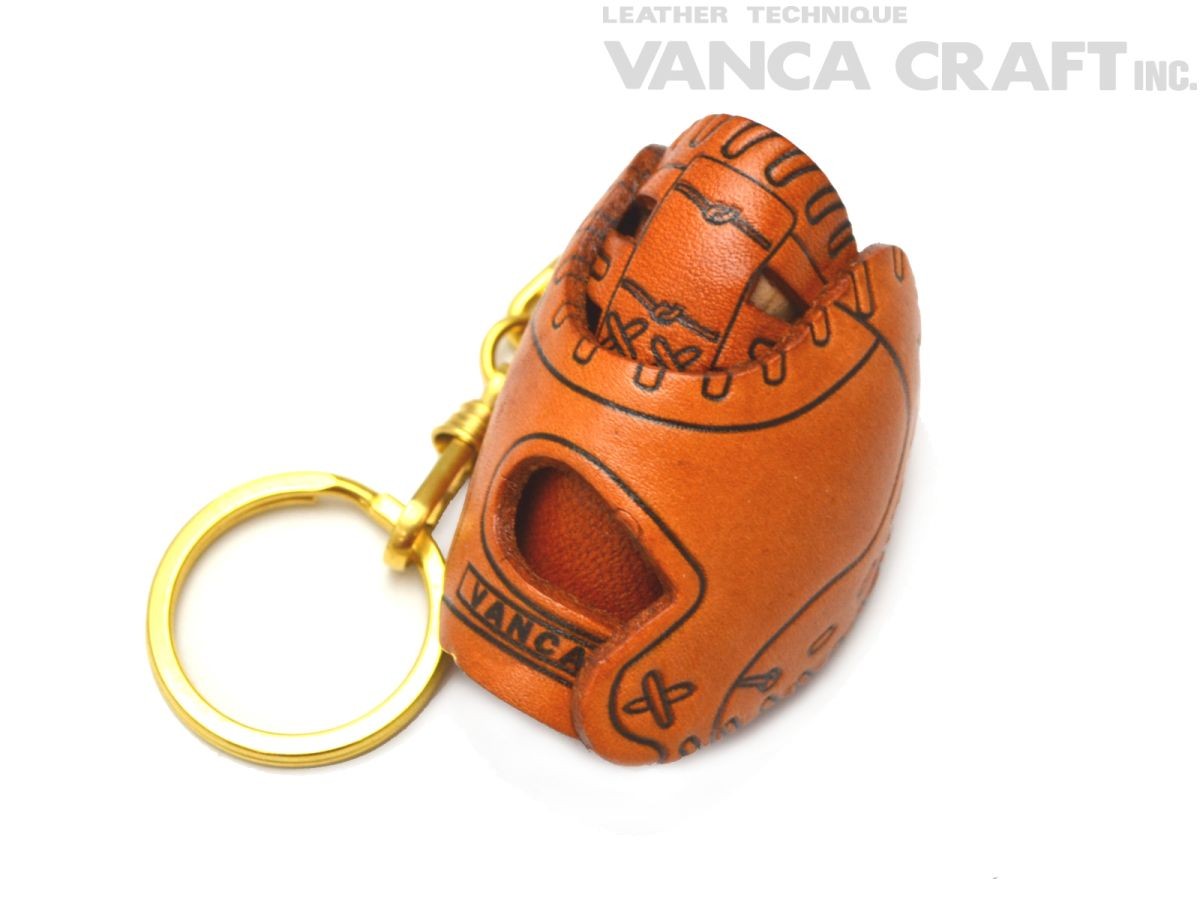 This is sure to be a collector's item for left-handed catchers. We know that it can be frustrating to not find a glove that fits your needs. We've already tailor-fitted this one for you. (By the way, right-handed catchers, we still love you!)
---------------------------------
This 'Made in Japan' keychain comes with:
- a sturdy snap hook attached to a metal key ring (1 inch in diameter)
- a handcrafted leather 3D replica of a first baseman's mitt (about 2 inches long, 1 inch wide)
This is just one of our 16 variations of leather sporting goods novelty key chains:
This item would be perfect for yourself, your friends, and loved ones as a cherished gift.
As an added bonus, we deliberately wrap each item you purchase in small, transparent gift bags so that you could easily give any of our items away as a present. We will do this for you for FREE at no extra charge!
Our Guarantee
: All of our products are meant to bring a smile to your face with careful attention to detail. Did we mention that ALL of our products are entirely made of leather? Look it up online. There is no one else in the world who makes it likes us. This is not an overstatement. We are a pioneer in quality handcrafted leather products with an international reach. Our unique keychains are one of a kind. All of our products are made with only the finest organically tanned genuine leather. We use only eco-friendly materials and non-toxic stains.
Be part of our "Leather Story."