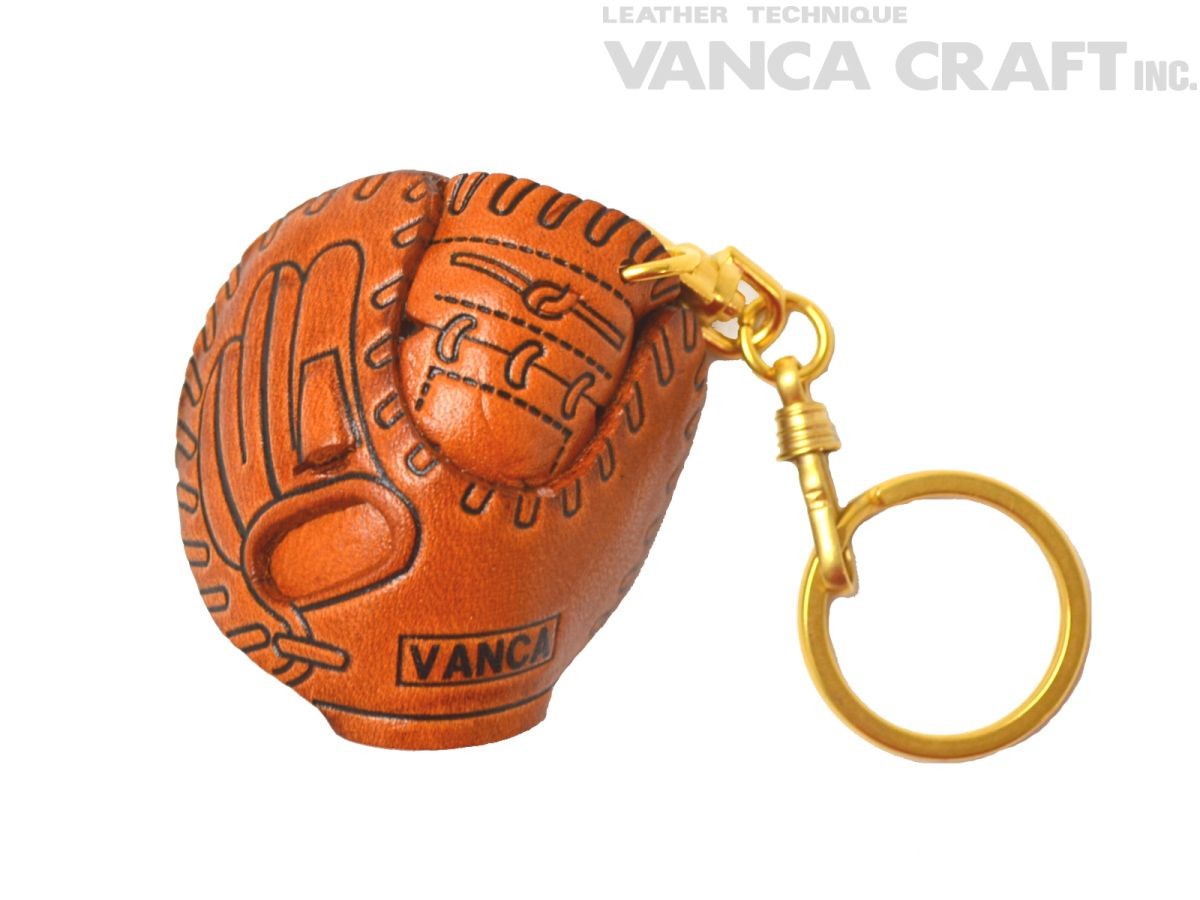 1 of our 16 Leather Sporting Goods Keychains
Catching a 100mph fastball pitch (or 160 km/h here in Japan) is no walk in the park. It takes strength, skill, and agility. It also takes a good quality mitt with extra padding to make the catch bearable.
We, at VANCA, have taken the time to create a texturally realistic and authentic cowhide leather replica of a catcher's mitt. Slightly smaller in scale than a first baseman's mitt (which we also sell), we guarantee that you will be amazed by the craftsmanship of all the fully handmade engravings to render the external features of the fingers, the web, the lacing, and the heel. We also added a leather ball replica to fit snuggly in the pocket surrounded by generous padding. It is a joy to behold since the multiple layering of the mitt adds to an impressive overall 3D effect.
Let us take you out to the ballgame and let's play ball!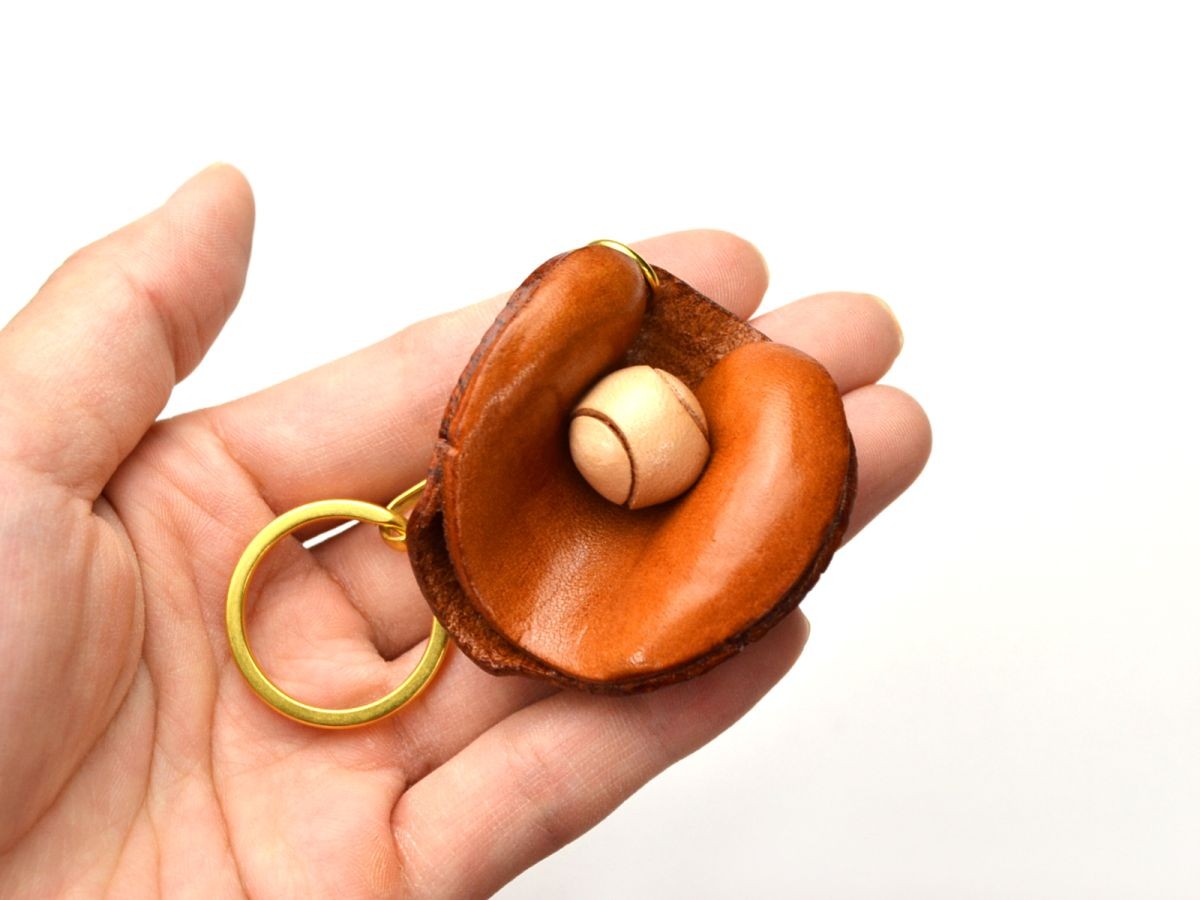 ---------------------------------
This 'Made in Japan' keychain comes with:
- a sturdy snap hook attached to a metal key ring (1 inch in diameter)
- a handcrafted leather 3D replica of a catcher's mitt (about 2 inches long, 1 inch wide)
This is just one of our 16 variations of leather sporting goods novelty key chains:
This item would be perfect for yourself, your friends, and loved ones as a cherished gift.
As an added bonus, we deliberately wrap each item you purchase in small, transparent gift bags so that you could easily give any of our items away as a present. We will do this for you for FREE at no extra charge!
Our Guarantee
: All of our products are meant to bring a smile to your face with careful attention to detail. Did we mention that ALL of our products are entirely made of leather? Look it up online. There is no one else in the world who makes it likes us. This is not an overstatement. We are a pioneer in quality handcrafted leather products with an international reach. Our unique keychains are one of a kind. All of our products are made with only the finest organically tanned genuine leather. We use only eco-friendly materials and non-toxic stains.
Be part of our "Leather Story."